THINGS TO CONSIDER WHEN REBRANDING YOUR BANK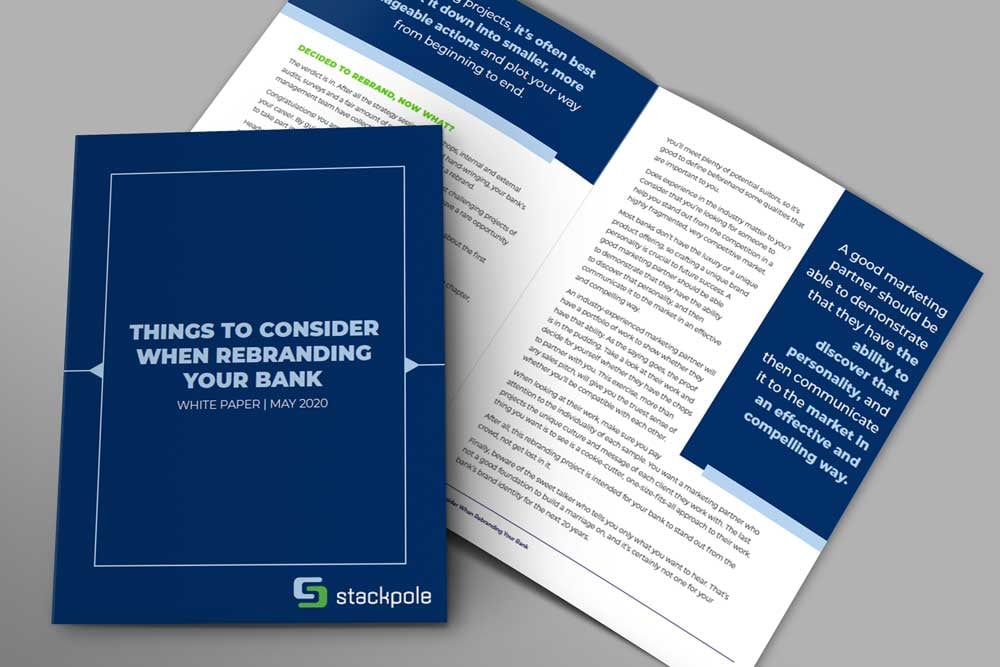 Download Our Latest White Paper
You've made the strategic decision to rebrand and are on the path towards redefining your brand for continued success. This information-packed white paper will help guide you through the process as you determine the next evolution of your brand promise and brand identity system.
You'll learn:
Who in your organization should be included in the process
The path to streamlined decision-making
How to find the right partner to entrust your brand to
Simply complete the form here and you'll be on your way.